BZB Family Law Group LLP
Bechtel Zambrano Baluyot Family Law Group LLP (BZB) provides white-glove family law litigation, consulting, and mediation  services in Silicon Valley and the surrounding San Francisco Bay Area.  Our firm's practice encompasses all aspects of marital dissolution, parentage, and other domestic relations actions.  Although we handle simple family law matters, we specialize in high-asset, high-conflict cases.  We litigate complicated custody battles and cases involving complex support, financial, and property issues.  We are also experienced in navigating interjurisdictional and international disputes, including Hague Convention issues.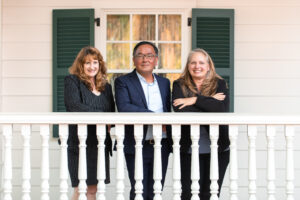 Our experience trying high-conflict, high-stakes cases, however, has not blinded us to the financial and other costs of scorched-earth tactics employed by others.  We strive to attain the most efficient and effective way to resolve cases.  But if settlement is not possible, we prepare each case intelligently and diligently to ensure the best result for our Clients.
BZB recognizes that each case is different, that each Client has unique needs.  We listen to our Clients to understand and gain insight into the challenges they face during some of the most trying periods of their and their families' lives.  This enables us to provide Clients with honest and effective counsel and devise creative and individualized solutions.